Archives: NYE 2005
The last time I celebrated NYE downtown was when I was 19. I was underage and single, and it wasn't the best NYE experience overall. I've had excellent ones just watching Titanic or Shrek with girlfriends and running around outside banging pots and pans at midnight. But on this occasion we felt lots of panic over almost missing the last train, had WAY too much down time in some very cold weather before the fireworks, felt some jealousy toward the couples around us, kind of wished we were attending the glitzy parties of which we caught glimpses. But it was still exciting to feel "grown-up" and in the city on our own (okay, I think having been in Barcelona the year before probably tainted it a bit, too). I'm really glad we're taking pre-scheduled cabs everywhere tomorrow and not dealing with nearly as much of the NYE transportation craziness. Looking forward to it a lot.
I think this may just be the NYE I envied four years ago.
P.S. Long-haired 19-year-old me now looks really young to me…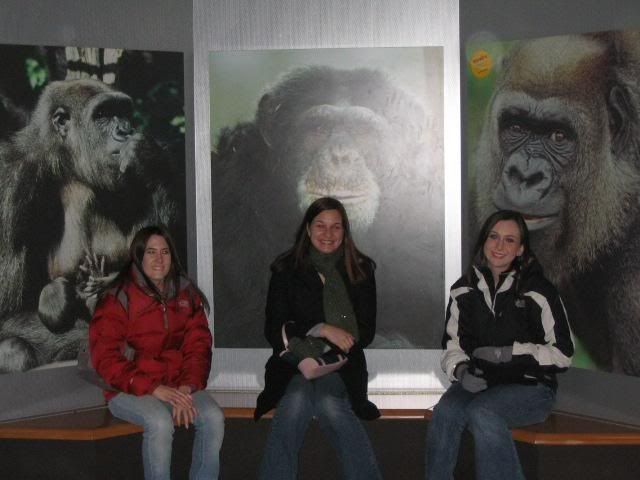 Lincoln Park Zoo, New Year's Eve.
Kristen, Me, Heather
Hmmm. Updates…New Year's Eve was interesting. It was nice to experience the city since, well, I pretty much NEVER do. My suburban-sheltered-ness also makes it more difficult to deal with being smushed in crowds with gross body odors all around me (yep, I like my personal space), but hey, Barcelona was much scarier on New Year's last year. I've never been to the zoo when it's all lit up and beautiful for the holidays, or seen the fireworks up close and personal, so all and all it was a good way to spend the opening of 2006.
We also spent a lot of time wandering around Winter Wonderland (which would've rocked if we were 10 years younger) and…er…sitting by the gate of the closed IMAX theater…almost missing the last train…but it's generally amusing in hindsight:o).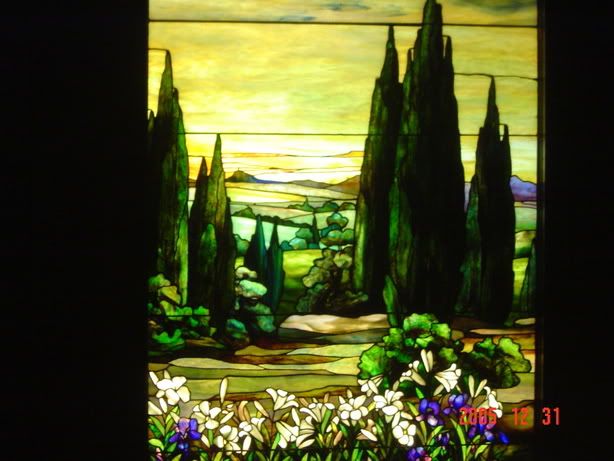 Hhehe. The 'creepy Italian trees' in the Stained Glass Museum that we couldn't escape.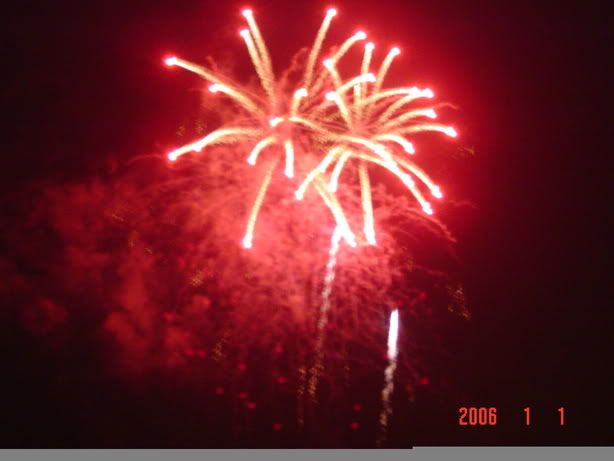 Wheee fireworks.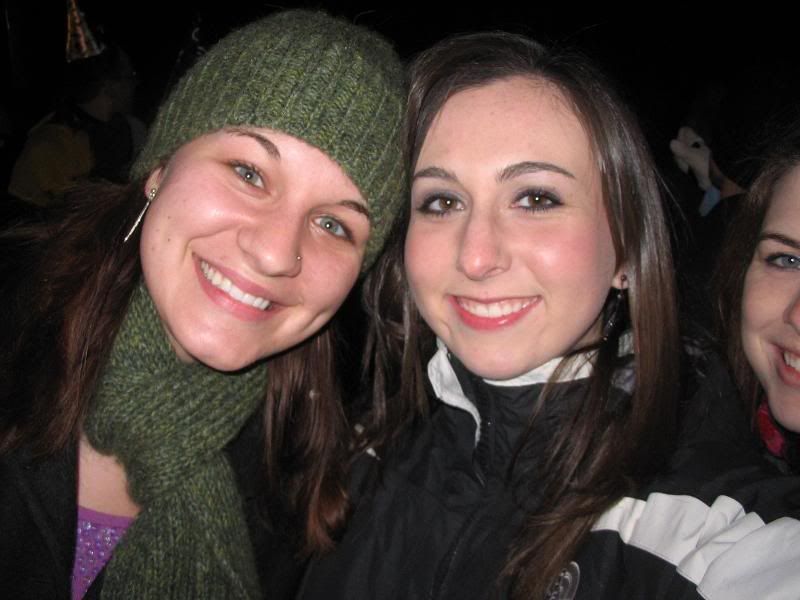 Me, Heather, (Lindsey) during the fireworks.
I didn't photograph the bazillions of people making out around us. But yeah. That was a fun sight. The kind of PDAs that really require the 'oh please get a room' phrase. But hey, I suppose it's tradition. For normal people.
Sorry, in a slighty anti-me mood.
Today is Anna's 16th Birthday, so we just completed dinner/presents/cake. Gahh I can't believe she's so old. Though she doesn't read this, in her honor: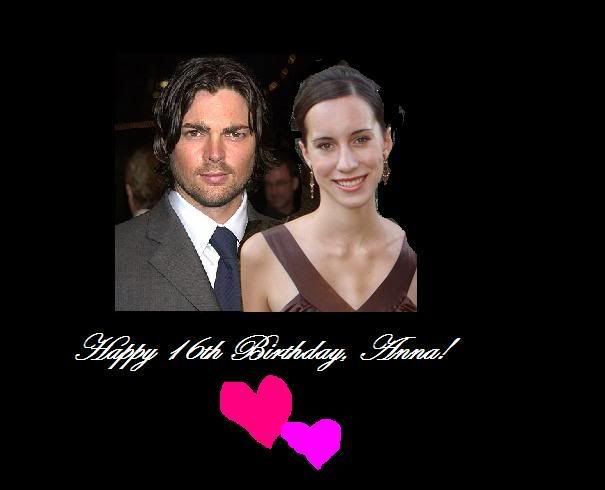 (Part of her birthday Eomer-Karl Urban powerpoint presentation hehe).
I'm going to be making some money working for the people I babysit–as in inputting tons of numbers into this software (they have their own small business). I'm supposed to finish the 1300some people, so hopefully I'll get started on that tonight and feel really motivated tomorrow in order to get a solid start. It'll be nice to save some more money!
Anywho, buenas noches

). I'm off to treadmill and then watch Scrubs/SVU.
Mood: full